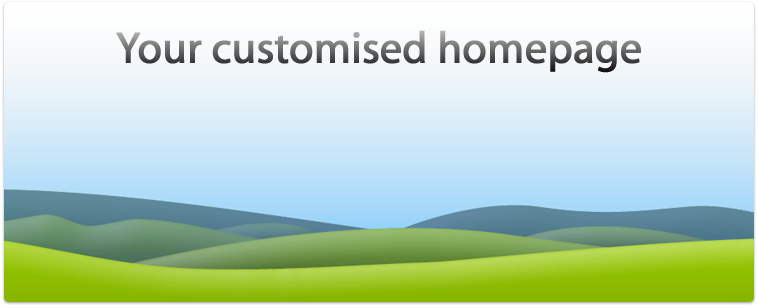 This site allows you to set a beautiful homepage for your browser.
It gives you access to news, weather and the Google search engine.

Your homepage displays (almost) in real time what you see by your window: the blue sky or rain, day or night, and that any-where in the world.

You can choose below your city (or at least one major city near you) you also have the choice between several news sites news and several graphic themes (themes regularly will enrich the list).

If you like the page, configure your browser to make it your homepage.
Information website
BBC News
TimesOnline
The Guardian
The New York Times
Financial Times
Theme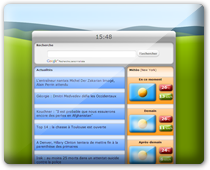 Classic
Brushed
System of units
Metric (Celsius degrees)
Anglo-Saxon (Fahrenheit degrees)
Time format
24 hours (16:35)
12 hours (4:35 PM)